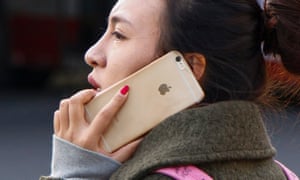 Apple is expected to launch a pair of new iPhones at its 9 September eventin San Francisco, and along with it a renewed push for its Siri and HomeKit features.
But if Apple intends its devices to become the central hubs of people's connected homes, or even just to persuade customers to upgrade, what does the company need to get right with its iPhone 6s and 6s Plus?
Apple's iPhone update cycle traditionally rotates in a "tick-tock" alternating pattern. One year, the major upgrade will be a refresh of the hardware design, and the next, the emphasis will be on improving the insides and adding new services.
The iPhone 5, released in 2012, represented the "tick" with its larger 4in screen, new body design and upgraded camera. In 2013, iPhone 5s was the "tock" with its Touch ID fingerprint-sensor and faster processor.
Last year brought another tick with the 4.7-inch iPhone 6 and 5.5-inch iPhone 6Plus, which means we can expect the 9 September announcement to introduce "tock" versions of those devices, with specification and feature improvements.
A faster iPhone will always find plenty of buyers, particularly among people who, due to their mobile contract, last upgraded two years ago, and are locked in to Apple's ecosystem.
But to address the "floating voter" of smartphones – the 20% of the smartphone-buying population that actually switches between platforms – Apple needs to get a few things right.
Batteries
The biggest pain point for almost every iPhone user is battery life. Apple chose to shrink its devices in thickness and weight, which left less space for a larger battery.
The number of people I see every day searching for a Lightning cable to charge their dying phone, which they had on charge overnight, speaks volumes both to the number of iPhones out there and the daily fight for power.
Solid two-day battery life is possible. Sony has proved that a high-performance, slim phone with a 1080p screen similar to that fitted to the iPhone 6 Plus can last two days. Apple should be able to do it too.
Cameras
Apple has always touted the iPhone's camera as the best in the business, going as far as to launching a marketing campaign simply displaying photos taken by iPhones.
But competitors have arguably bettered it and not just by increasing the number of megapixels. Apple's next camera should include improved autofocus, optical image stabilisation within the iPhone 6S, not just the larger Plus, and a better selfie camera.
Users seem to love taking selfies. Many of Apple's competitors have responded with better front-facing cameras, with improved low-light performance and wider angle lenses. Apple's FaceTime camera could do with an upgrade.
Siri
Apple's Siri is one of the most personable voice assistants – users can talk to it and have a conversation with it – but beyond simple things such as setting timers and alarms, Siri often falls flat.
Siri is likely to take a central role in Apple's efforts to conquer the home with its HomeKit automation system. But to do that, Apple has to convince users to talk more to Siri, to make accessing features and systems through voice more of the normal than the exception.
The situation is likely better outside of Britain, where talking out loud to an inanimate object makes us feel terribly awkward, but it's a barrier which Apple must try to break.
New Force Touch display?
Analysts and rumour mongers have speculated that Apple will bring its pressure-sensitive screen technology from the Apple Watch and its MacBook touchpads to the iPhone.
Force Touch, as it is known on the Apple Watch, can detect a more forceful touch gesture and is used as a right click-like analogue. If brought to the iPhone, Apple needs to learn from its smartwatch and make it much more obvious when a heavier touch gesture can bear fruit.
Too often on the Apple Watch it's unclear when to Force Touch and when not to, leading to never ending trial and error and frustration.
Convincing users to upgrade from two or three-year-old iPhones to the latest model is not going to be a challenge for Apple, but to justify its high price and premium status, the next generation iPhone must at least bring some real-world benefits over last year's larger screens.