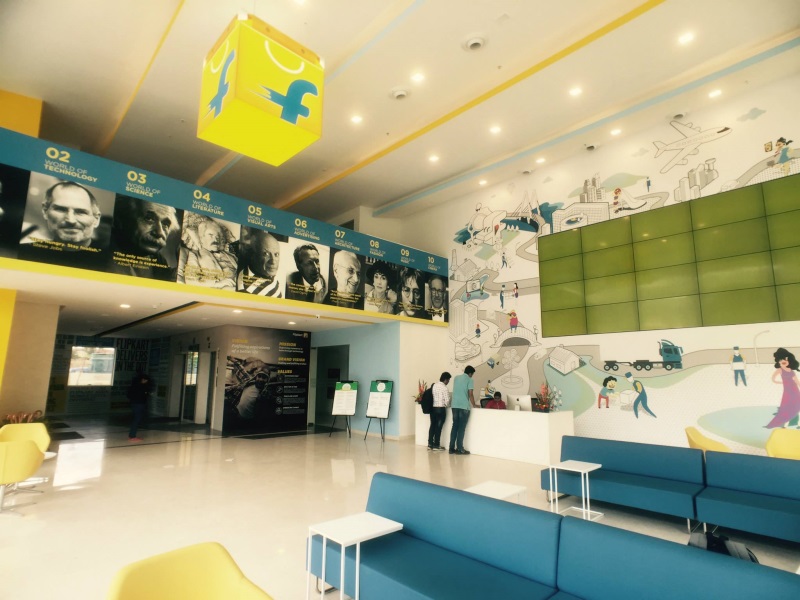 Leading e-retail major Flipkart on Monday said it has sold 150 million products till date this calendar year, registering a whopping 150 percent growth over last year.
"We have witnessed a 150 percent growth in the number of products (units) sold as compared to 2014," the Bengaluru-based company said in a statement.
Though the company has not mentioned the comparative growth period in the statement, its spokesman told IANS that the sales figure (units sold) was for the "first eight months till date of this calendar year".
"Fashion, lifestyle, home and consumer electronics were among top selling categories, while Bengaluru, New Delhi, Chennai, Pune, Coimbatore and Ahmedabad were top cities in terms of traffic," the statement added.
The eight-year-old e-commerce player offers about 30 million products across 70 categories, including books, media, consumer electronics and lifestyle to its 45 million registered users.
"From new categories and products to innovative last mile delivery, we have created a seamless experience for Indian shoppers," Flipkart co-founder and chief executive Sachin Bansal said on the occasion.
Besides catering to buyers, with 10 million visits (hits) daily, the company also provides an e-platform for sellers to reach a wider customer base.
"This milestone is testimony to the scale we have built from our selection to technology platform to supply chain capabilities," platform head Mukesh Bansal asserted.
The company is working on selling a billion products in a year through the digital platform.
"With 30,000 sellers, our customers have access to a wide range of products across categories and geographies," the statement said.
New categories like home and furnishing have done well since their launch.
"The way Indians shop has undergone a sea change and we foresee e-commerce apps (applications) emerging as the preferred shopping route, as evident from 75 percent of our traffic coming via mobile," the statement added.