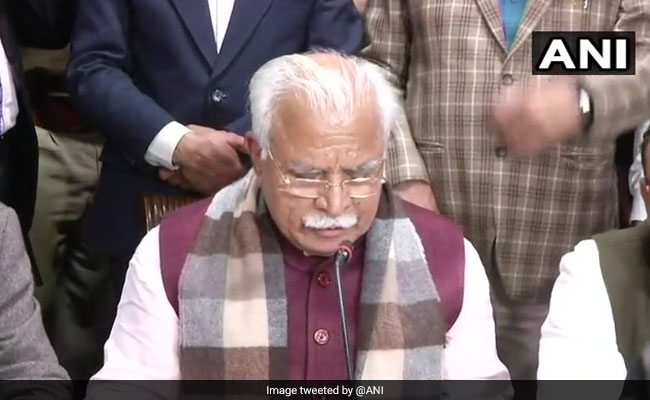 The Haryana government has decided to increase salary of serving guest teachers by 20 to 25 per cent, an official spokesman said today. Besides, the government has also decided to raise their salary twice a year in the month of January and July equivalent to cost of living index, he said. Now the guest teachers serving as JBT/Drawing teacher, master or school lecturer would get 
Rs.
 26,000, 
Rs.
 30,000 and 
Rs.
 36,000, respectively from July 1, 2018, the spokesman said.
The decision was taken in a meeting held under the chairmanship of Chief Minister Manohar Lal Khattar with the unions of the guest teachers today.
Education Minister Ram Bilas Sharma was also present in the meeting. After the 7th Pay Commission report, the state government had effected a 14.52 per cent increase in their monthly salary from January 1, 2017 and it was raised to Rs. 21,715 for JBT/Drawing teachers, Rs. 24,001 for master and Rs. 29,715 for school lecturers.
"Today, taking a significant decision in the interest of thousands of working guest teachers, the chief minister has decided to increase their salary to Rs. 26,000, Rs. 30,000 and Rs. 36,000, respectively," the official said.
The next increase will be effective from January 1, 2019 which would be equal to the increase in cost of living index as prescribed and announced by the Economic and Statistical Analysis Department, Haryana, he added.