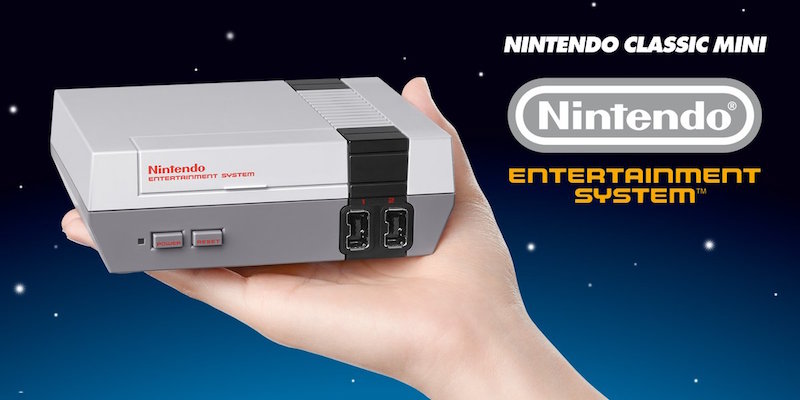 Nintendo's Nintendo Entertainment System: NES Classic Edition retro console or NES Classic for short hits the shelves in the US and Japan on November 11 and November 10 respectively. In a run up to it, early units have been disassembled for sheer curiosity.
In doing so, GameSpot's Peter Brown has discovered that Nintendo's approach to the NES Classic is not too dissimilar from what most hobbyists use. Taking it apart reveals a quad-core Linux computer toting 512MB flash memory storage and 256MB of RAM. In other words, it appears to sport a regular circuit board and custom software.
(Also see:  The NES Classic Edition and Sega Mega Drive Classic Represent a Wasted Opportunity)
Unlike most solutions that use the Raspberry Pi, the flash memory is soldered to its motherboard. This means if you wanted to play games other than the 30 Nintendo has bundled, you may want to consider a Retro Freak or traditional emulation software.
The Nintendo Entertainment System: NES Classic Edition, aside from being a mouthful of a name, is a one-time purchase with 30 games. It's got a few modern accoutrements such as HDMI as well as Wii/ Wii U controller support, and you can also use its classic controller with Virtual Console games on the Wii and Wii U. But you're saddled with its 30 games – no more and no less.
(Also see:  Retro Freak Review: This Console Lets You Play Games From 8 Classic Consoles)
All this is for a princely price of $59.99 (around Rs. 4,000), and an additional $9.99 (approximately Rs. 620) if you need a second controller.